Helping homeowners with remodeling projects.  If you need assistance with a remodeling project, contact the office. 612-332-6274
Mission Statement:
NARI Cares is committed to assisting Minnesota homeowners and organizations in need by performing affordable repairs or remodeling projects that will help improve the lives of those less fortunate.
Functions:
Seek out and identify potential NARI Cares projects and identify the need.
Seek out and identify NARI Minnesota member companies for participation in NARI Cares projects.
Facilitate the selection of a Project Contractor for each NARI Cares project and assist them with soliciting labor, material and monetary donations.
Assist NARI Cares Project Contractors with the organization and execution of NARI Cares projects.
Promote the good work NARI Minnesota members are doing in an effort to increase NARI Care's overall impact on our community.
Recent Projects:
2023 Projects:

Calla's Make-A-Wish Project
Calla's wish was to have a room makeover in the basement for a space that was all her own  Thank you to Purpose Driven Restoration, ProSource Wholesale, and Refined Homes. 
Ella's Make-A-Wish Project
Ella's wish was to have a backyard screened-in gazebo with a built in swing so that she could be in the backyard with her family and have a nice outdoor space.  Thank you to American Glass & Mirror.
2022 Projects:
Amy's Memorial Project
Amy's project was a memorial shelf that hold's her remains. This project was begun by past NARI Cares Board member, Gary Hubbard, who sadly passed away in 2022. This project was brought to completion by Lemke & Sons shortly after.
Jack's Make-A-Wish Project
Working with Make-A-Wish, the team created a new basement room for a young boy named Jack.  Thank you to Twin Cities Building & Remodeling, McDonald Remodeling, Jay Lewis Electrical, Bill Rascher Mechanical, and ProSource Wholesale.  
Beegle Project
This project was an emergency adaptive remodel for a man who needed a wheelchair accessible bathroom, bedroom and entrance to the house. Thank you to Residential Revival. 
Grace's Project
Wishes And More reached out to NARI Cares for their help in creating a magical backyard playhouse for a young girl named Grace.  Thank you to Vujovich Design Build and Allstar Roofing.
2021 Projects:
Luke's Make-A-Wish Project
Luke's wish was to have a Ninja Warrior Course in his backyard that he could play on with his sister and friends.  Luke was born with a disease called Biliary Atresia, which essentially means he does not have a bile duct in his liver.  To learn more about Luke, watch the video to the right!  Thank you to American Glass and Mirror, Knight Construction, Murphy Bros. Design | Build | Remodel, and Kohler for help on this project,
MN Adult & Teen Challenge Project:
The MN Adult Teen Challenge project was an opportunity for NARI Cares and NARI of MN member Steven Cabinets to provide needed storage to staff and clientele at their facility. Steven Cabinets built a beautiful cabinet that can be locked, is easy to use, functional, gorgeous, and provides just the right amount of storage.  The final location of the cabinet is the Freedom Manor, a facility for women to heal from the pain of the past and to find freedom and hope for the future. The women will be using the cabinet to store their crafting projects and sewing equipment. Participating NARI member: Steven Cabinets & Drew Gray Photography
The Greyson Project:
Having wishes fulfilled is the goal of

Make-A-Wish America

. Greyson's wish was fulfilled and it means, his "family home will enable him to live and play fully!" said his mother, Michele. Greyson will always live with balance and side asymmetry issues. Southview Design, lead a team of volunteers and workers that leveled their backyard. This summer Greyson will be spending time with his family playing in the back yard, safely, securely, and with joy. Favorite memory of the wish, "watching all the big machines move around the yard was fun during the build."  Congrats to

Southview Design

for spearheading this project. Kudos and hearty thanks to partners

Hedberg Home Brick + Stone

,

Rochester Concrete Products

,

Rock Hard Landscape Supply

, and

Gertens

.

Abdo, Eick & Meyers

was the NARI Cares Board liaison. A team effort for a wish fulfilled!
2020 Projects:
Haven Housing Project:
Haven Housing - Transitional housing for women, converted an office space back to a living space in the multi-unit housing.  Phase I of this project is completed and looks amazing.  JKath Design Build + Reinvent leads this project, with assistance from ProSource Wholesale and NCS (Delta).
The Margaret Project:
Margaret, the surviving spouse of a disabled veteran, needed help with her landscaping, decking, and exterior.  Work is still in progress. Ohana Construction is managing this project for Margaret, with assistance from Southview Design and Kohler.
Participating members:
Ohana Construction, Southview Design, and Kohler
The Lucy Project:  
NARI Cares MN assisted with a Make-a-Wish project for Lucy, a young lady with limited mobility. A specialty lift was installed for her outdoor hot tub, allowing her to complete physical therapy at home. With the cement foundation and anchor installed, Jerry Ziemiecki of J3 Renovation & Design and Gary Hubbard of Kohler Co stepped in to complete the installation of the lift and chair, just in time for spring.
2019 Projects:
Oliver Project: Created an outdoor space complete with a pergola for a young boy in Big Lake, MN.  NARI Cares along with MN Fine Homes, Shaw/Stewart Lumber Co., and J. Becher Associates worked on this project along with Make-a-Wish Foundation of MN.
Levi Project
The Levi Project was a dining room remodel for a young family who's son is in a electric wheelchair. At the time they had a sunken dining room, so Levi wasn't able to access the table. They wanted a space where Levi could easily access and eat at the table with his family. This project was overseen by member Vujovich Design Build and was completed early September 2019.
Ascension House Project Ascension Place provides transitional housing and comprehensive, individualized support to more than 70 women each year. The house, a former convent building with 32 private bedrooms, offers a safe and structured environment in which women can stabilize, heal and work to overcome their barriers. For this project, they focused on the reunification room. The reunification room is a space that the residents can reserve to spend some time with their kids and other family members. The project was overseen by Victoria Johnson with M. Victoria Johnson Interiors, along with the help of member Mary Lynch of Mary Lynch Design and Robin Henrichsen of Habitat for Humanity ReStore. The room was redecorated and provided a fresh look and feel.
NARI Cares Day
NARI Cares Day 2019 took place on September 27th, and the project involved working on a new build on a multi-unit building, where the volunteers did exterior landscaping, painting, and trim work. The project was overseen by Habitat for Humanity, and coordinated with the help of member Kevin Kalal of Abdo Eick & Meyers, the Chair of the NARI Cares Committee.
Marcus Project
The Marcus Project is another Make-a-Wish Project that NARI Cares volunteers have taken on. Marcus was born with a significant brain malformation, causing significant medical, physical, and cognitive impairments. Marcus is 14, but will require lifelong, total assistance from others. His dream was to have a space in the home where he can hang out and feel completely comfortable. As well as that, the home needed a larger laundry room, kitchenette, and a space to prepare tube feedings. This project is being overseen by member Allrounder Remodeling.
Thanks to our member volunteers who helped on this project!
Demolition Services LLC, Dakota County Lumber, Bill Rascher Mechanical, Inc., Lelch Audio Video, Williams Drywall, Habitat for Humanity, and Hirshfields.
2018 Projects:
NARI Cares Day 2018 in conjunction with Twin Cities Habitat for Humanity - exterior work on a South Minneapolis Home.  Painted the exterior.
Olivia's Playhouse Project:  Created a unique backyard playhouse for a young named girl with Leukemia.  NARI Cares worked in conjunction with the Make-a-Wish Foundation.
Kaitlyn's Playhouse Project:  Created a 12X12 "She-Shed" for Kaitlyn, who also has Leukemia.  Also worked in conjunction with the Make-a-Wish Foundation.
2017 Projects:
NARI Cares at the Golden Valley Humane Society.  The dog runs at the Humane Society needed attention. In less than one day the NARI Family went out and replaced the dog runs with small stones that are easily cleaned and maintained, and comfortable for the dogs pads. This project was completed by James Barton Design Build. 
2017 NARI Cares Day:  In conjunction with member Twin Cities Habitat for Humanity, the NARI Family worked on a house in Blaine that is being constructed for a family of five. The project received notice from local media.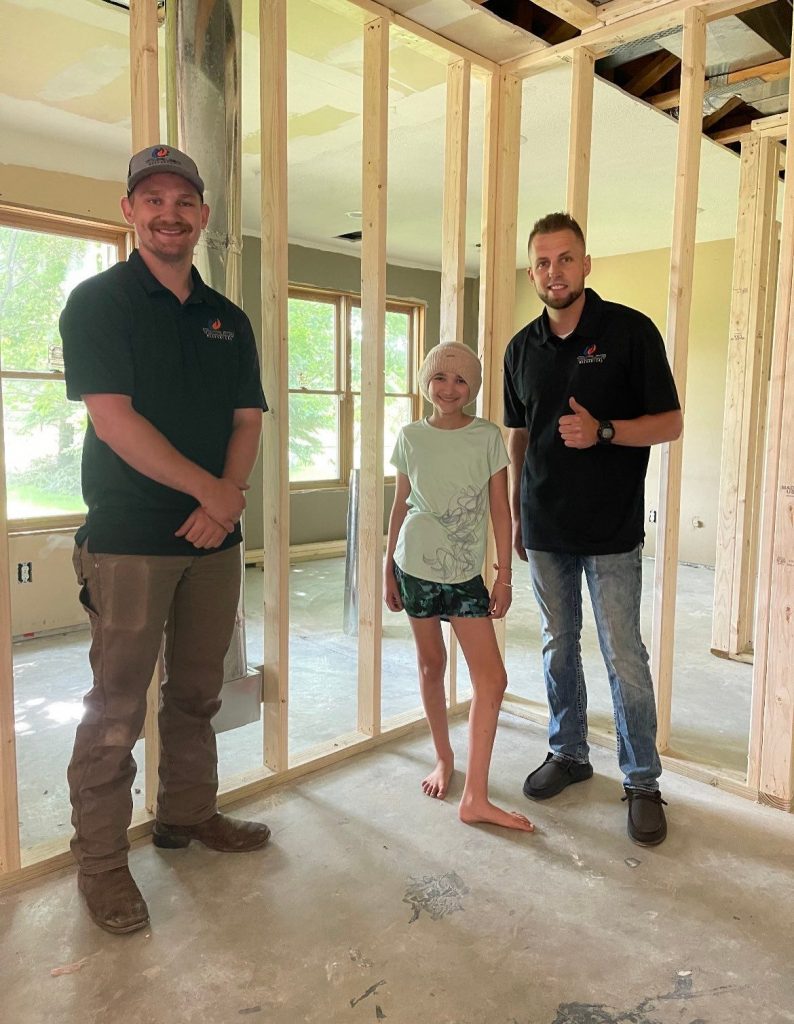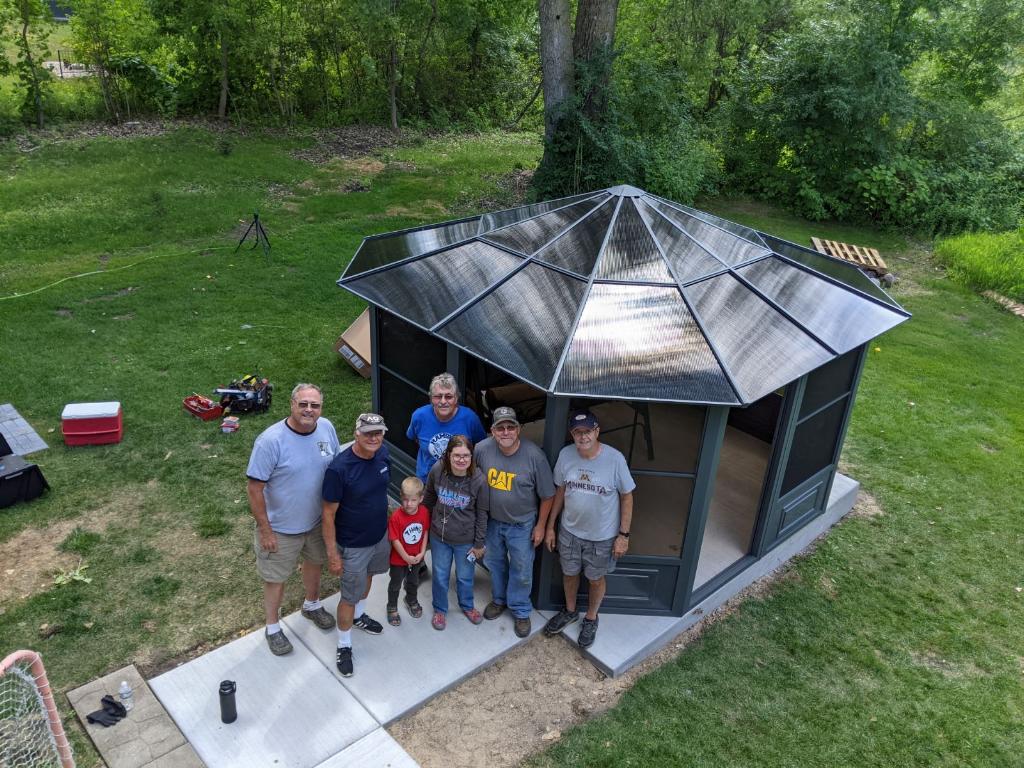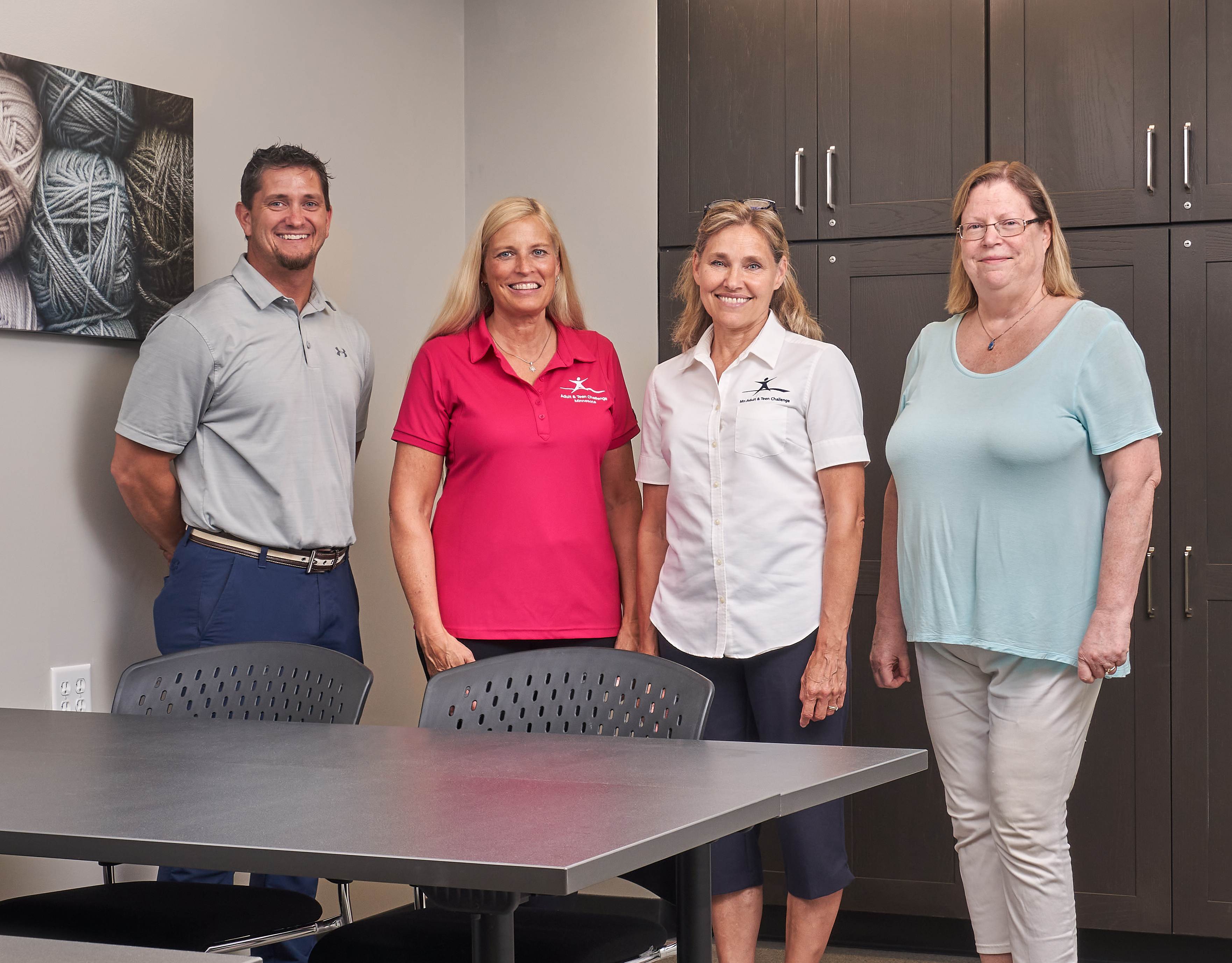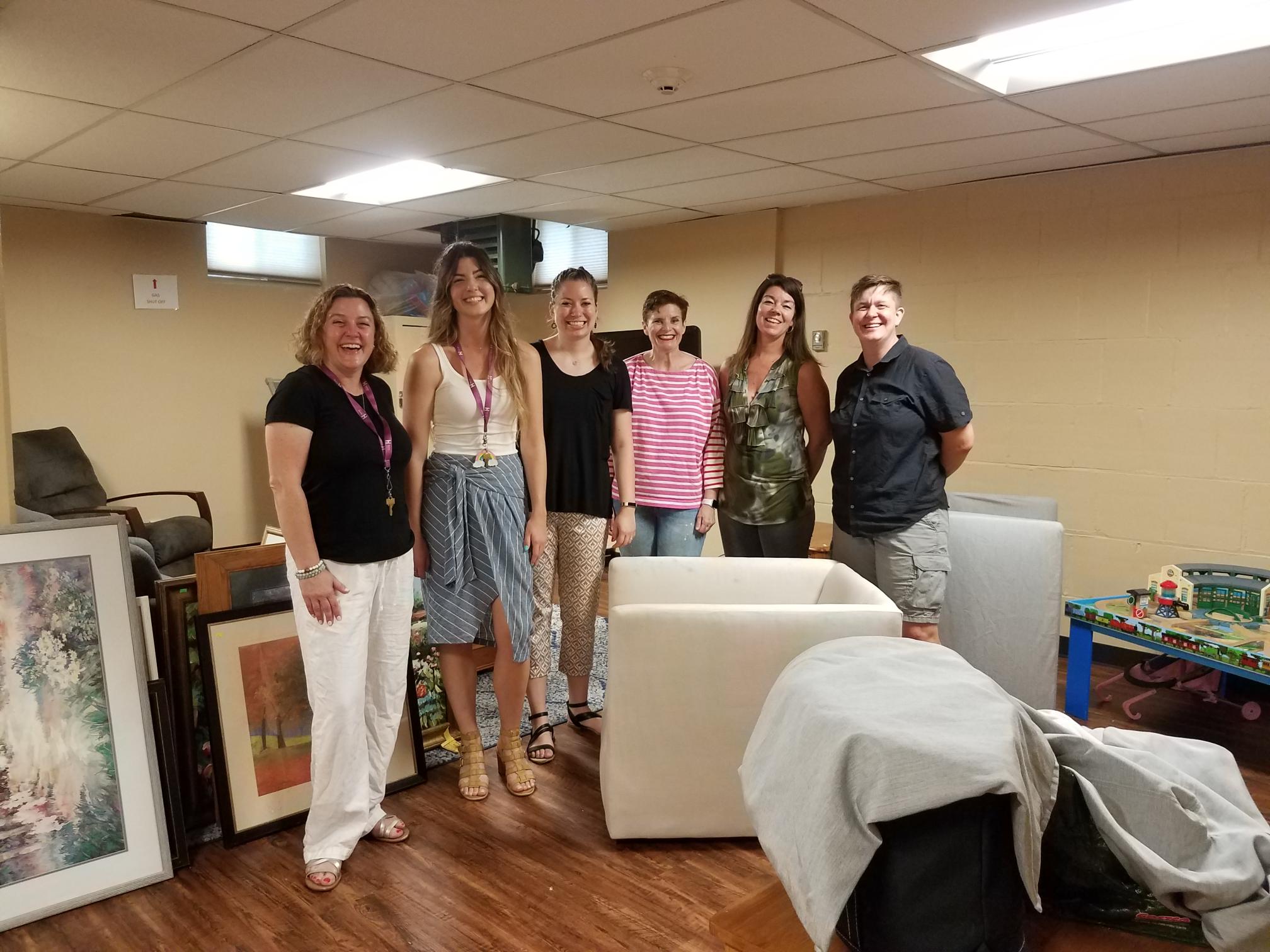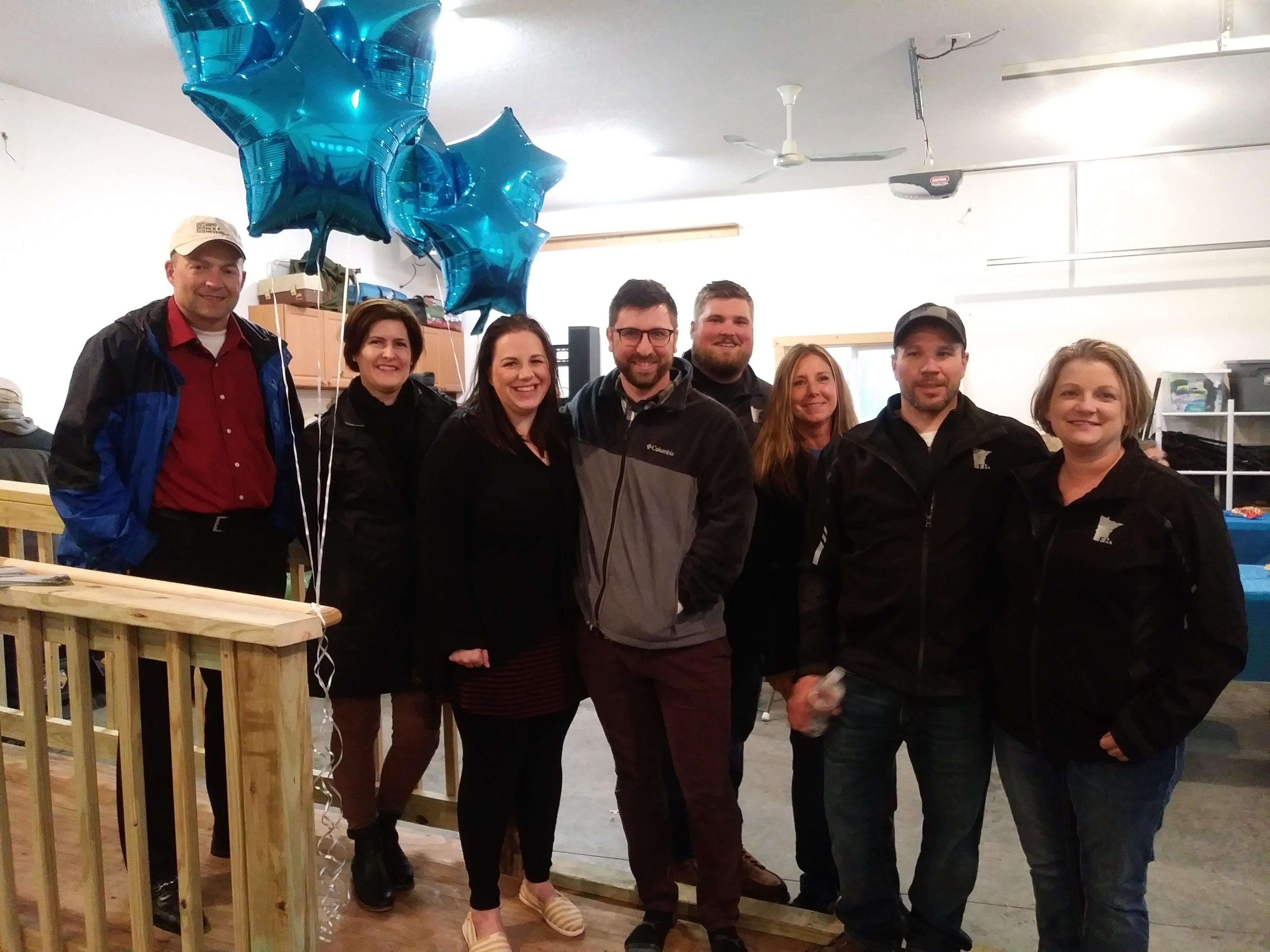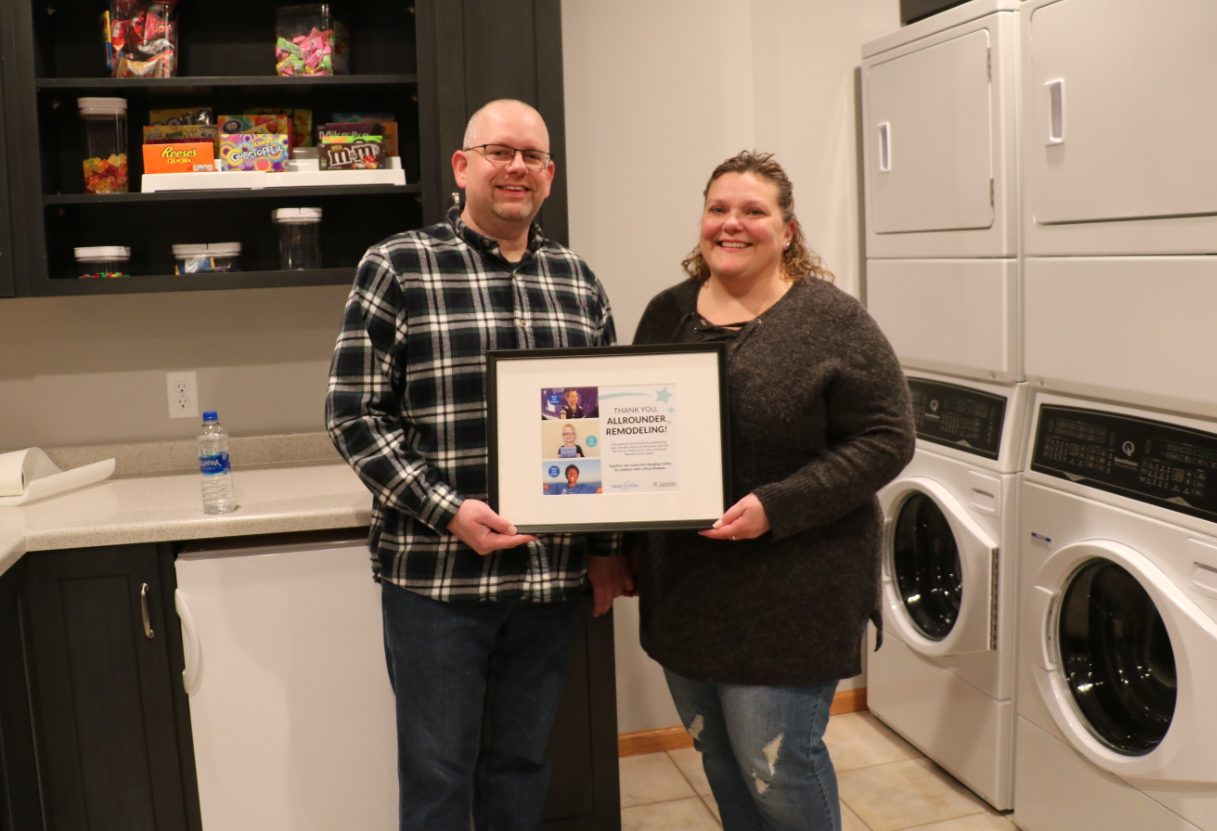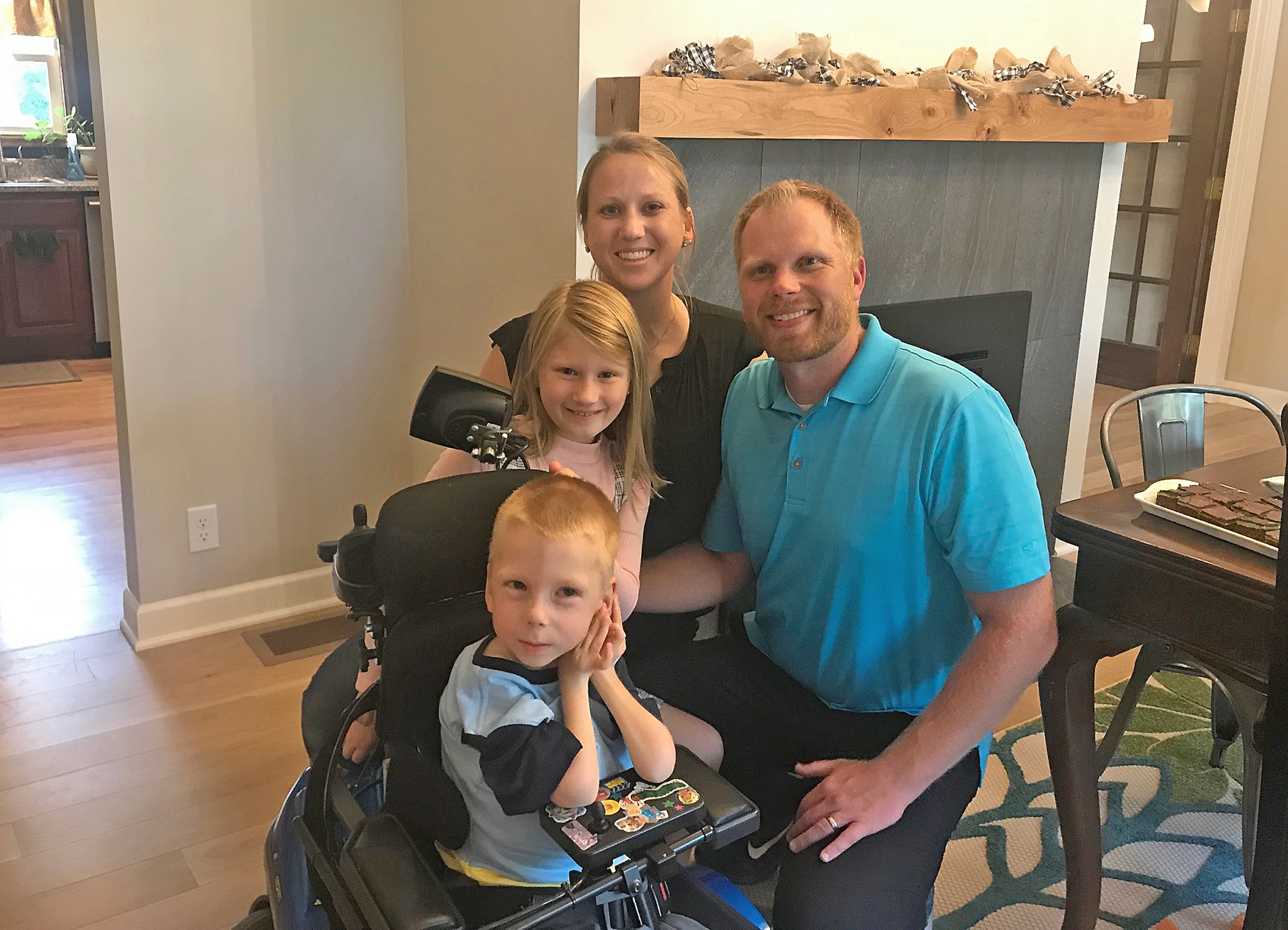 2023 Board Members
Sarah Ivers, (Chair) Formica
Chris Schmitz, ProSource Wholesale
Kevin Kalal, Abdo
Kelli Mickelson, Brynn Alden Interior Design
Guy Selinske, American Glass & Mirror
Bjorn Freudenthal, New Spaces
Nancy Sparrow, McDonald Remodeling, Inc.
Kathy Sansburn, Residential Revival
Bridget Moore, Twin Cities Building & Remodeling
Meetings:
The NARI Cares Board holds meetings as determined throughout the year by consensus of the chair and members.
Please contact the Board chair if you are interested in volunteering for the NARI Cares Board.